As promised, pictures of the stupid fucking furball i have to fucking put up with goddamnit.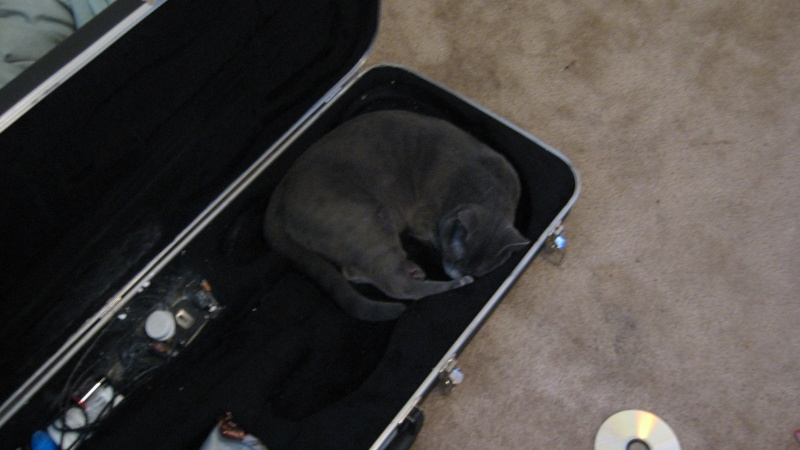 Used to sleep in this thing a lot till i put it up...no idea why.

Sup?
Come on, don't tell me you didn't go, "awwwwwww"

like father like son? he licks the box sometimes.
sorry for the shitty pictures.
also, that isn't his fat rolls. nigga seriously is striped.
like a fucking lion.
fuck.